Login
If you already have an account with us, please login to continue.
Register
Welcome to Noordzeemeermin! Create an account to shop easily, claim promotions, go through the payment process faster, save multiple addresses, view your order history and much more.
Create an account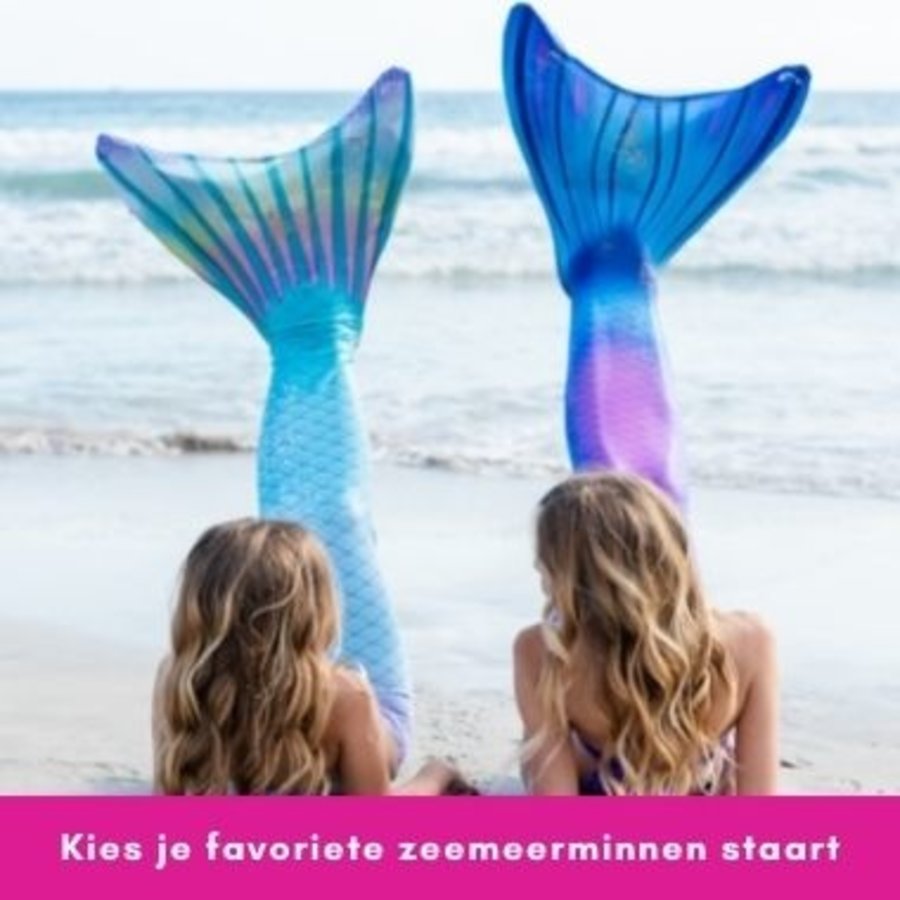 Mermaid tails
With one of these cheerful happy mermaid tails you steal the show in the pool, just because you can or on holiday vacation! With this tail you can swim like a real mermaid. Make your dream a reality and join as one of the many mermaids
Do you want to start swimming like a real mermaid, just like Ariel? Make your dream a reality with a mermaid tail from NoordZeemeermin, so swimming in the sea and swimming pool will never be boring again during your holiday! Read the instruction below so that your order goes well in one go.
A complete mermaid set
When you buy a mermaid set, you will receive a complete set consisting of a mermaid tail, monofin, standard safety covers on the tail tips and free delivery within the Netherlands, United Kingdom and Germany.

All our tails have standard high-quality extra protection on the tail tips and an extra shiny layer which makes the tails shine beautifully and are also extra protected against wear.

We have several mermaid tails in our range. With the complete set you are completely ready to swim in the water like a real mermaid!
Sizes and instruction
Note: The mermaid tails in size 8, 10 and 12 can only be used in combination with the small monofin. This is suitable for shoe sizes 31 to 37
The mermaid tails in size XS and S can only be used in combination with a large monofin. Suitable for shoe sizes 37 to 42.
The large monofin does not fit the size 8, 10 and 12 tail. And the small monofin is too small for the size XS and S tail.
Pay close attention when ordering a complete set that you select the right mono fin.
To complete the mermaid experience, a diving mask or mermaid swimsuit is indispensable, look at our collection of accessories for our full range of items in stock.
Organize a swim or theme party
Have you always wanted to organize a mermaid party? Take a look at our movies of mermaid swimming and theme party's. You can also book a party or lesson at one of the swimming pools we partnered with. When registering / booking at one of the affiliated swimming pools, you will receive a 10% discount on one of the mermaid tails from NoordZeemeermin.